The fashion retail category continues to lead modern retail in India backed by the ever growing dreams of the Indian fashion consumer. The journey of fashion from 'need' to 'want' and now to 'aspire' is truly on its way. Internet retailing and smart phone penetration are leading the aspiration creation and also impacting sales.
In today's age of multi-channel retailing, Indian consumers have the luxury of choosing from a platform as per their convenience. Easy accessibility through the multiple channels has also led to a rise in the number of brands the consumer can select from according to his or her purchasing ability.
Here is the list of top 10 fashion retailers in India who are revolutionising the fashion retail in India. To meet them, visit 20th India Fashion Forum.
Akhilesh Prasad, President and Chief Executive – Fashion and Lifestyle, Reliance Retail
Akhilesh Prasad leads Reliance Retail's Fashion & Lifestyle business in driving strategy, business and expansion for scale and sustained growth.
With more than 28 years in retail in India, he brings rich experience in retail-operations and business leadership, across food, fruits and vegetables, telecom and fashion.
He joined Trends in 2006 as Head-Operations and went on to become President and Chief Executive of Fashion and Lifestyle business of Reliance Retail.
An Alumni of St Stephen's College & Delhi School of Economics Akhilesh's family includes his wife Indira, and son Surya. He likes to travel and has driven across the length and breadth of the country. He is particularly fond of wildlife and nature and has travelled across country and world to chase his interest.
J.Suresh, Managing Director & CEO, Arvind Lifestyle Brands Limited
J.Suresh is the Managing Director & CEO of Arvind Lifestyle Brands Ltd, the Brands & Retail subsidiary of India's largest textile company Arvind Ltd.
Suresh joined the company in September 2005 and since then has turned around the company by strengthening brands and retail portfolio of Arvind through organic growth and acquisitions and aggressively growing Megamart as a leading value retail chain in apparels.
During his tenure, the company added international marquee brands like Calvin Klein, Nautica, US Polo, Gap and The Children's Place to its portfolio. In the last 8 years, Arvind Lifestyle Brands turnover has increased 10 times and profits manifold. Arvind Lifestyle Brands Ltd is a significant contributor to the parent company Arvind Ltd and is well poised to be a $ 1 billion company by 2018.
Prior to joining Arvind, Suresh has held several senior positions during his 18 year old stint in Hindustan Unilever Ltd and has served as a member of the management committee of the foods and beverages business. A mechanical engineer and an MBA from IIM Bangalore, he was also Chairman of the CII National Committee on Retail in 2013-2014 and is a member of the National Council of Retailers Association of India.
Appointed by JP Morgan Chase as CEO when they invested in MTR Foods, Suresh was instrumental in growing a regional brand to a national brand with global presence. This resulted in the firm's valuation increasing by five times in just three years.
Suresh believes the pure online model is unsustainable because the model thrives on selling below cost. But online commerce clearly is here to stay. How should brick-and-mortar retailers navigate the road to omni-channel excellence? "There is no question that all brick-and-mortar retailers today need to be omni-channel retailers. I mean, one simply has to be an omni-channel retailer now. It's not like there is a choice."
"If you look at the top 20 US online retailers, only one — Amazon — is a pure play. All others are omni-channel retailers who started out as brick-and-mortar formats."
As for Arvind Lifestyle Brands, the company is currently developing a robust omni-channel framework, across all portfolio brands.
In a professional journey embellished with many achievements, Suresh's next major spotlight moment will occur just a few days away, on May 30th, when US fashion chain The GAP debuts in India with a maiden store at New Delhi's Select CITYWALK shopping centre.
Following that, in August, Arvind Lifestyle Brands will unveil the first Indian store of American kidswear chain The Children's Place at the Orion Mall in Bangalore. The company will open a total of 4-5 outlets for the chain in India this fiscal across Delhi, Mumbai and Bangalore, Suresh confirms. Kidswear is a category he sees huge opportunities in, but also notes that scalability and pricing mismatches have so far prevented large-scale branding in the segment in India.
On the topic of marquee brands, speculation is rife that Arvind Lifestyle Brands is set to take over cosmetics chain Sephora's India operations, but Suresh refuses to confirm the rumours. "At this point, this is pure speculation," he insists. On a possible alliance with Japanese fast fashion major Uniqlo, news of which first emerged in 2013, Suresh confirms that there is no development on that front."Post our initial talks in 2013, Uniqlo had lowered its interest in India. I am not aware if they have displayed a revival of interest in entering India in recent times."
Going forward, as the consumer psychology continues mutating, what should Indian retailers do — in addition to transitioning to an omni-channel identity — to stay ahead of the curve, I ask him. "Get the location right; that is very important. Building brand equity and creating intuitive brand experiences at retail are what retailers must absolutely invest in," he says.
Given the seemingly enlarging pull of online retail, how can retailers draw traffic to physical stores in today's age? "Technology is certainly a critical tool — to create enhancements including in-store digital imagery, engagement and unusual experiences," Suresh notes. "But customer experience is more than about that; it encompasses brand communication, in-store and post-sales service as well, for instance. And retailers have to pay even greater attention to these elements."
With so much attention and investment on international brands' entry, is the market for affordable mass fashion in India taking a hit? "Well, one always enters the market where there is demand and the prospect of a healthy return on investment. Having said that, fashion for lower middle class and below consumers will get organised, as the culture of branded lifestyle spreads," he says.
Sundeep Kumar Chugh, Chief Executive Officer, Benetton India Pvt Ltd
Sundeep K. Chugh is the Chief Executive Officer of Benetton India Pvt Ltd. He has also served as Commercial Director and has proven commercial, marketing, retail development and human resources expertise.
Chugh – who holds a business degree from Delhi University and is a certified Chartered Accountant from Institute of Chartered Accountants of India (ICAI) – redeveloped Benetton's distribution strategy in India, moving the company from a purely retail model to a more balanced wholesale and retail model. He successfully attracted new partners and expanded the sales network, creating the largest network of stores and retail space in India.
Prior to joining Benetton, he held upper level executive positions – among others – in Adidas India Marketing and LG Electronics India.
Throughout his career, he has won several performance-related awards, including for sales, regional management, team performance and business management.
Rajesh Jain, Managing Director and CEO, Lacoste India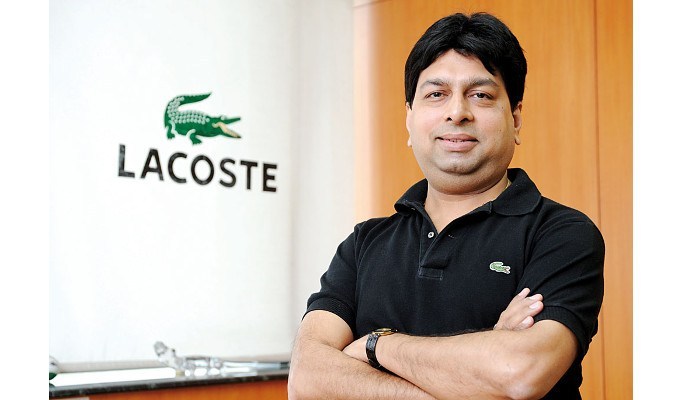 Rajesh Jain's signature quote sums up his approach to business leadership succinctly and emphatically. "Top Line, Bottom Line, Growth, Customer Delight and Human Resource Development. Everything else is merely incidental."
Jain's clearly stated mission – growth as opposed to category leadership – has shaped Lacoste India into a lifestyle brand, which is very popular amongst Millennials. A Masters in Commerce from the University of Delhi and a Chartered Accountant from the Institute of Chartered Accountants of India, Jain obtained his Company Secretary degree from the Institute of Company Secretaries of India.
Prior to his position as CEO, Rajesh has served Lacoste India as CFO for three years where his responsibilities included supervising the financial risks of the corporation, designing and implementing systems and processes across the board and empowering people to execute them, supply chain, IT, sourcing and legal functions.
Jain's inclination towards the retail industry was not a mere milestone, but an opportunity to adapt to an industry that is characterised by change.
"Retail's ever-changing demands and varied preferences help me to justify my position as an ethical and process oriented leader who can experiment and take calculated risks," he says.
Since being appointed MD and CEO in 2009, Jain believes his biggest achievement has been able to put together a great team of committed colleagues to drive the brand's growth. "In the last four years, we have doubled the number of points of sale directly with internal accruals and debt funds only, selling one Lacoste product every two minutes!" he points out.
Jain's transformational initiatives began with binding the entire Lacoste India family — right from the factory workers to the back-end corporate team to the front-end sales force who ultimately help in conversion, for a single mission.
"This was a huge challenge, but we overcame it through training sessions, offsite interactions, social gatherings and by Boutique Day — a unique concept wherein on one day of a month, each corporate team member (disguised as sales staff) personally attends to customers in the boutique to understand their TG and strategise their KRAs," he explains.
Referring to his mission at the company, Jain outlines the business target in no uncertain terms. "Lacoste India's vision has been — and is still — to maintain 'constant' growth, not compromising ever on quality and performance. We do not pursue goals like 'being leader in our category' as it reflects complacency post reaching a place and goal," he says.
Jain believes there is no single approach to retailing success; retailers must be prepared to constantly monitor macro and micro elements of the business.
"To achieve full potential, Indian retailers must focus on operational expansion and sustainability strategies, scrutinised and evaluated retail planning, back-end excellence and robust technology, as well as front-end servicing of customers post sales."
Vineet Gautam, Country Head, Bestseller India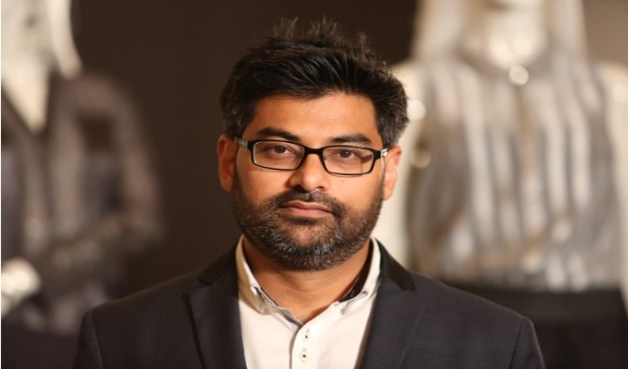 Vineet Gautam's career has been characterized by inspiring accomplishments. A retail virtuoso, Gautam is currently the Country Head of Bestseller India; which is the leading Danish clothing company which operates largely throughout Europe, the Middle East, Asia and Canada. In India, Bestseller is present under the brand names: Jack & Jones, Only, Vero Moda, Selected Homme and Junarose.
He augments his current designation with his expertise in retail industry, fashion retail background and education. Gautam joined Bestseller in January 2010 and is leading the business and strategy for the brands in India. The fashion retail industry is competitive and a place to display strength and power, complemented with understanding and foresight – qualities which Gautam excels at. His forte includes operations from marketing to brand management to business development.
In a short span of seven years Vineet's vision for making Bestseller Brands the fastest growing brands in India has come through. This purely attributes to his passion, guidance and leadership that Jack & Jones, Only, Vero Moda, Selected Homme and Junarose are most preferred fashion brands today.
Prior to assuming his current role, Gautam led the team at United Color of Benetton and handled retail and business development for all brands under UCB. He also headed retail vertical for Idea Cellular where he had implemented the complete retail strategy for the Telecom giant. He has also worked for Wills Lifestyle as Operations Manager, Cafe Coffee Day, Domin's Pizza and Nirula's.
He is a Hotel Management Graduate from IHM-Delhi and has more than 15 years of experience in the retail and marketing sector.
Sahil Malik, Managing Director, Da Milano
Sahil Malik, Managing Director of Da Milano, has elevated the brand from a family business perspective, to an international podium.
Connoisseur of fashion luxury and traveling, he has complimented the balance between heritage collection and multiple launches within quarter season collections.
While his education at NIFT has taught him the excellence of craftsmanship and its management, his distinct experience has enhanced the choice of launch at the stores. As in case, while pampering the affluent customers, who are in the realm of competitive international tastes, Da Milano has now become an aspiring brand.
The entry in retail was initiated by Malik via the high streets of India-the Connaught Place and South Extension in Delhi. These are not only the flagship stores of the brand, but also are the tangible manifestations of his branding strategies, which Da Milano deserves.
His aim was not only to cater to the affluent, but also to create a sense of brands among the growing bourgeoisie then, and the elite now! His vision, as seen with the growth of the brand pan India to about fifty stores now, encapsulates the growth of retail structure; with presence in every distinguished mall of the country now, his is the grassroot contribution to the evolving concept of branding in India.
Living his dream in reality, Sahil Malik has elevated the experience of the customer expectations. With designs from Italian state-of-art studio, he has enacted the blend of intensive traditional methods with latest technology.
Sandeep Kataria, Country Manager, Bata India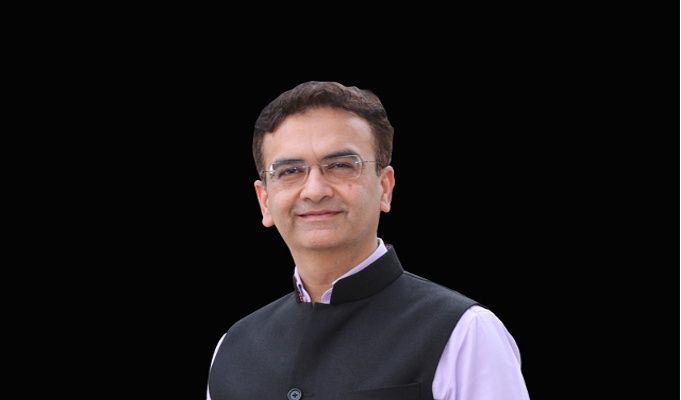 European footwear major's Indian subsidiary, Bata India has appointed Sandeep Kataria as the Country Manager for the India sub-continent as on Aug 01, 2017. He joins from his last assignment as Chief Commercial Officer at Vodafone India, and he will be based in Gurugram.
A business leader, Kataria has over 2 decades of experience in the consumer industry, covering design and deployment of business strategy, brand management and sales and marketing leadership across the developing and developed markets. Having held roles ranging from Regional Sales Manager to Global Brand Director in Unilever and from Chief Marketing Officer to Chief Executive Officer in Yum! Brands, Kataria now has his role cut-out to grow Bata India from strength to strength.
He will be reporting into Rajeev Gopalakrishnan, who has been elevated as President of Asia South, based in Singapore, with a broader perimeter encompassing: India, Bangladesh, Sri Lanka, Indonesia, Australia and New Zealand.
Speaking on the appointment, President – Asia South, Bata, Rajeev Gopalakrishnan said, "I am confident that Sandeep Kataria will play a critical role in continuing to build Bata as a contemporary and stylish brand, keeping in mind the changing consumer trend in India and will drive the company to achieve the accelerated growth plan."
Kataria holds a Bachelor of Technology degree (Chemical Engineering) from the Indian Institute of Technology, Delhi, and a Post-Graduate Diploma in Business Management from XLRI, Jamshedpur. He has lived and worked in India (Delhi and Mumbai) and UK (London).
Country Manager, Bata India, Sandeep Kataria said," I am very excited for the opportunity to lead Bata in India – a very strong, trusted and admired brand with immense potential to grow rapidly. My association with Bata goes back to my teenage days when I used to spend my summer vacations in my grandfather's shoe business in Agra. I look forward to helping to take the business to greater heights across many channels, consumer segments and geographies."
Shailesh Chaturvedi, Managing Director & CEO, Tommy Hilfiger Apparels India
Driven by the high standards of detailing and delivery that being in retail entails, Shailesh Chaturvedi is a business leader with more than 25 years of professional experience across the apparel industry. As Managing Director & Chief Executive Officer of Tommy Hilfiger in India for the past eight years, he has demonstrated sustainable methods of rapidly scaling up premium fashion in India.
Prior to his term with Tommy Hilfiger, Chaturvedi has led some of the biggest fashion brands in India, including German brand Esprit, Italian brand Benetton in Asia and brands of Madura Garments, including Louise Philippe, Van Heusen and Allen Solly. Before the current assignment with Tommy Hilfiger, he had briefly worked in Hong Kong with Benetton Plc of Italy as the head of its wholesale business in Asia Pacific region.
Some of this high-profile leader's key professional recognitions — besides successfully managing Tommy Hilfiger's consistent growth across 50 Indian cities — include selection into the list of top 10 young CEOs in India by Business Today magazine 2009, and by CNBC TV into 'The Young Turks in India' series in 2008. Chaturvedi was also co-chairman of the India Retail Forum 2013.
"It is a people-centric business driven by high standards," he says, elaborating on his passion for the business of retail. Chaturvedi's high standards include a firm eye on product and service details, something he believes all Indian retailers must have in order to operate profitably. "Indian retailers must focus on details and profitability of the business and not just on toplines," he states.
Abhishek Ganguly, Managing Director, Puma India
Abhishek Ganguly, an alumnus of Indian Institute of Management, is a Business leader with a proven track record of more than twelve years in the Sports, Lifestyle and Retail industry.
Currently, Ganguly is the Managing Director of Puma India. The brand is one the leading Sports brands in India and has been some huge success since it started up in the country in 2005.
Before Puma, Ganguly has had a successful stint of three years in Reebok during its early phase in India. There he started with Supply Chain and Planning and then got into Sales and Retail. Those days being early days for organized retail in India, and meant lot of challenges in every aspect of the business. Having worked on various parts of the value chain, Ganguly considers this stint as baptism by fire for him into the Indian business environment. At the time he moved out of Reebok in 2005, he was heading the Southern Region for the company.
Post that he joined Puma's start up team in India as the Director- Sales & Marketing. He was responsible for setting up the sales, marketing, retail, product, sourcing and planning functions in the company. Building teams, offices, manufacturing set up, stores, franchisee network at a fast scale, Puma soon became a leading brand in the country. Puma connected to its target consumers through its strong retail presence, innovative product offering and quirky marketing campaigns. This resulted in a huge growth in revenues and with strong profitability.
Establishing Puma from scratch to success is Ganguly's biggest achievement. Currently, he heads the company as its Managing Director. He also got involved in setting up Puma's cricket business. Right now, Ganguly is also the Global Cricket Head for Puma, an additional role given to him in 2012. Puma has been able to establish a clear positioning in cricket in all the relevant nations with an exciting range of products, players association, team sponsorships and marketing campaigns.
Ganguly has a penchant for startup situations and businesses. His acumen to understand business dynamics coupled with a strong commercial sense gives him the strategic purpose in business scenarios. And with a background of hands on experience in various facets, he has the 'Operator's Insight'. He has exposure to multiple consumer products and experience in managing various sales channels- direct retail, various wholesale networks and online commerce.
Alok Dubey, CEO, Arvind Lifestyle Brands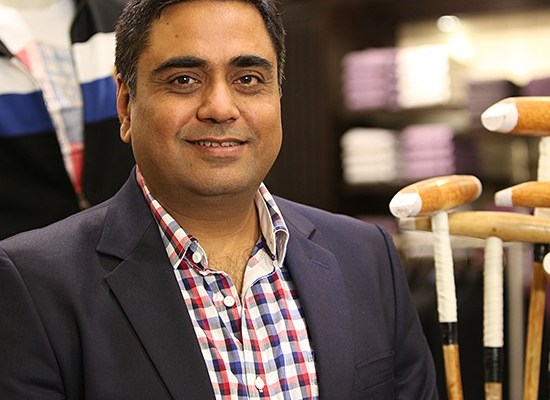 Alok Dubey, CEO of the Lifestyle Brands Division at Arvind is responsible for building and growing a spectrum of very successful mega brands viz US Polo Assn, Flying Machine ad Ed Hardy.
Dubey is a Post Graduate in Business Management with over 29 years of work experience in the Fashion and Lifestyle space of which the last 14 years are with Arvind and prior 13 years were in the watch industry with top companies like The Swatch Group India and for over 10 years with Titan Industries.
Alok started his career with The Times Of India Group in Delhi.