Accessorizing has always been a very important part of fashion. Belts, bags, shoes and jewellery add incredible value to a person's look apart from helping underline individualistic style. As Indian consumers and their fashion sensitivities evolve, the demand for accessories has gone in boom mode.
No longer just a category to complement apparel, accessories have now gone mainstream, shaping the journey of the consumer through the social strata in this changing brand and fashion consciousness scenario.
Depending on the style quotient, accessories can be divided into two broad sub-divisions, Enhancer and Statement. With the first one, the consumer's place in society is uplifted, while the second is used to create a style statement.
Belts, handbags, wallets, socks all come under the Enhancer category, while scarves, headgear, ties, key chains, tie-pins and cuff-links fall in the Statement sub-division.
Market Size, Growth & Segmentation
The total fashion accessory retail market is worth Rs 15,557 crore, growing at 18 per cent to 19 per cent and is expected to touch Rs 25,306 crore by 2017 according to India Retail Report 2015.

According to President Hidesign, Dilip Kapur, "The accessories market has evolved and shifted base from functionality to being a prime attraction. From handbags to even hair ornaments, the accessories industry works in tandem with the apparel industry. For me personally, one is incomplete without the other, which is why you will witness most of the apparel brands whether Indian or international having an accessories section as well. Men and women are demanding accessories that add style and colour to their wardrobe. It is no longer just a necessity but is an expression of one's personality and sense of style."
Business Head, Planet Retail Holdings Pvt Ltd – which is the parent company of the popular accessory brand Accessorize – Saurabh Kumar, is of the opinion that accessories are no longer viewed as add-ons but have become products in their own right.

"The Indian clothing and fashion accessory market has grown manifold over the past few years and is swarming with a vast range and variety of products it offers in apparel accessories, like stoles, scarves, etc., as well as hard accessories like bags, wallets, fashion jewellery etc.," says.
The market is mainly ruled by bags, belts and wallets, which holds 60 per cent market share. 27 per cent of the market is dominated by socks, hankies, scarves, caps, gloves, mufflers etc. Rest of the market, which is 13 per cent goes to hair accessories, tie pins, cuff links etc.
Brand Presence
The presence of brands is extremely limited in this sector as the most of the market is dominated by unbranded players. However, with an eye on the rapid growth in this sector, brands like Louis Vuitton, Hermès, and Swarovski have launched their exclusive accessory line in India.

The handbag market has seen major movements recently and brands are becoming highly popular in this category. Apart from the home grown brands like Hidesign, Da Milano, Caprese, Holii, Lino Perros, Esbeda, Baggit, Blue & Blues, international brands like Michael Kors, Guess, Gucci, Burberry, Hermès, and Louis Vuitton are strengthening their footprint in the retail sector.
Market analysts say the high level of Internet penetration, an e-commerce boom as well as the rise of social media have made Indians very brand conscious. Cheap imitations and fakes are out of the window, with consumers shelling out serious cash to acquire genuine products.

Director and CEO of CROSS, Yashovardhan Gupta would like to put it this way, "Indian consumers continue to prefer to shop for personal accessories through specialist retailers. They still prefer to visit brick-and-mortar stores, check the products first hand and then make a purchase.  The common man, equipped with his smart phone and high speed internet is well informed about brands. They are making smarter choices and a market that was once a snob is a mixed bag that has something in store for everyone. The current market trend is moving towards quality brands that are conveniently available. Customers are looking for products that reflect positively on the social strata they belong to."
Market Trends
As this industry is typically style driven, trends change often, which makes it extremely difficult to predict anything.
Saurabh Kumar says, "The fashion accessories industry is fast changing and high-fashion driven. Trends generally change every season, and in some cases multiple times in a season."
However, experts from the industry say that despite the frequent change, some basic trends do rule the market.

"Consumers are making the right decision of picking up an eco-friendly product, which may be less polluting, easily recyclable or promotes sustainability. When it comes to the product, Indians love colour far more than the Europeans, while seasonality is less important (look at our constant 'hot' weather). Their taste and self-confidence in 'Indianness' is greater than in the Far East, led by the family-oriented social occasions (especially the huge role large and expensive marriages play) when even the most westernised become very Indian. A fusion and mingling of Indian design and western themes works well," says Dilip Kapur.
Yashovardhan Gupta has predicted a few trends of the Indian accessory market. According to him: "The narrow approach of buying accessories that match your outfit is a thing of the past. There are accessories these days that are compelling enough that a consumer will buy them first and then buy the clothing that could go with it. The style trend today is moving away from extremely costly products to reasonably priced products. Indian consumers continue to prefer to shop for personal accessories through specialist retailers. They still prefer to visit brick-and-mortar stores, check the products first hand and then make a purchase."

Accessories are not mere add-ons any more, rather these have become statement pieces for anyone, says Director-Retail, Kompanero, Indranath Sengupta. He adds, "The market does not want run-of-the-mill assembly line products but rather individualistic accessories that really act like a statement. Also, another important trend is natural and organic. People are moving away from synthetic product to embrace products that are more natural."
"Apart from all these, as air travel in India is rising at a steady pace, airport retailing is also getting popular among the retailers and accessory brands are getting good response from there. Brands like Da Milano, Hidesign, Accessorize, Mont Blanc, Hugo Boss and Swarovski etc. are present at the domestic/international terminals of Delhi, Mumbai, Hyderabad, Bengaluru, Kolkata airport and even thinking for opening more airport outlets in future," he further says.
E-commerce: Catalysing Growth & Penetration
Accessories, along with apparel and electronics are the most popular online purchase categories for Indians today. Higher penetration rate of internet in the Tier II- Tier III cities and rise of young India are the main growth drivers. Almost all the accessory brands operating in the country have their own e-shops and at the same time, they sell through other major e-retailers as well.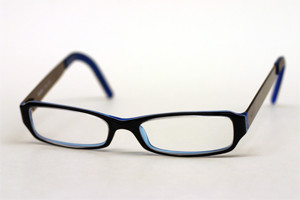 Apart from the Indian brands, international brands and some designer labels also prefer the e-commerce route today. E-retailers who deal in high-end designer products are becoming quite popular. With exclusive products from Indian designers like Ritu Kumar, Rocky S, Manish Bansal etc international brands like Coach, Miu Miu, Prada etc are also available with their accessory collection.
In the past two years, leading e-commerce businesses are roping in global luxury brands to strengthen their portfolios. Amazon, Myntra, Snapdeal etc, are tying up with global brands like Furla, Tumi, Diesel, Mango and many more brands to fulfill the growing demand of luxury products in India.

Paytm which revolutionized the e-commerce ecosystem with cashback on recharge and lifestyle products with paytm coupons is also set to enter the luxury segment releasing its potential with mobile platform Anasa. Recently Amazon India also started selling luxury brands like Furla, Versace and Tumi.
An Array of Indian Success Stories
Though Indian brands mainly operate with accessories like bags-handbags, belts, wallets, but in spite of the tough competition from the unorganised sector, several brands have managed to secure their own set of 'exclusive' consumers and have become quite successful in the recent years.

Brands like Hidesign (has its own tanneries, of the collection starts from Rs 2,595 onwards and goes up to Rs 25,900), Lavie (focuses on delivering up to 100 styles per season, has recently added backpacks, flip-flops and belts to the portfolio), Caprese (entered the market to fulfill the gap between high-end luxury products and low priced inferior quality handbags), Esbeda (offers the discerning woman a collection of exclusive and fashionable bags), Baggit (was ranked the highest selling brand in the handbags category in large format store, turnover 18 crores in 2010), Lino Perros (specialises in carving accessories for both men and women, products range vary as follows- ties, cuff-links, cravats, handbags etc), Da Milano (launches 8-10 styles every week, be it handbags, portfolio bags, travel bags, wallets or accessories) etc. are creating their own success stories every day.
International Players

Apart from famous international brands catering to niche consumers like Louis Vuitton, Swarovski, Burberry, Michael Kors etc, there are some other brands, which are popular among the average Indian consumers too.
Brands like Accessorize (product portfolio consists of handbags, jewellery, shoes and accessories, USP is the eclectic quirky fashion that the brand has to offer, has 37 stand-alone stores in India), CROSS (CROSS card cases, money clips, multi-purpose wallets, pouches, belts, planners, pad-folio, handbags, laptop bags, gift sets are already present in more than 300 point of sales, has tied up with Shoppers Stop) and Kompanero (this Spanish brand has expanded its footprint in seven Indian cities, deals in leather accessories like handbags, sling bags, laptop bags, travel bags, wallets, purses, belts, card holders etc) are a few to name.
Conclusion

For retailers and brands, the accessories market in India will continue to present an opportunity to innovate and grow. With the increasing penetration of corporatized retail, the accessories market will also witness the introduction of many more formats and concepts. And while many Indian retailers and manufacturers will continue to focus on the latest international fashion trends, many more will blend international with traditional Indian styles and elements to make their offerings more connecting, distinct and unique.