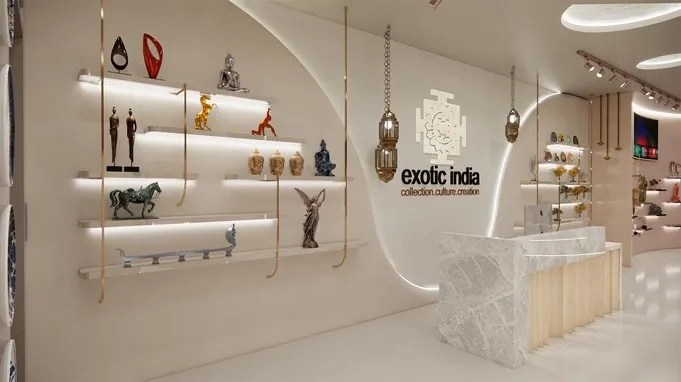 Spread across 9,000 sq. ft. the Exotic India Art flagship store is situated at Kirti Nagar in Delhi
New Delhi: Exotic India Art, a platform for Indian arts and crafts, announces the inauguration of its first flagship store at Kirti Nagar in Delhi. The 9,000 sq. ft. space is dedicated to showcasing products that depict the cultural heritage of India.
"For years, Exotic India has delighted individuals who are in awe of this country's grandeur by delivering a bit of India to homes all around the world. The motive (behind opening a store) is to bring a world-class experience and offer quality products to the people who appreciate Indian art and culture. Also, we have big plans around our stores and plan to open over 100 stores across the country in the future," said Nitin Goel, the founder of Exotic India Art.
He added that Exotic India Art has seen exponential growth in expansion and customer acquisition and will continue to blend online and in-store experiences.
The new store offers a selection of sculptures, artefacts, jewellery, beauty products, paintings, books, finest quality textiles, and other home decor products. The goods are sourced from artisans, designers, and artists who use traditional techniques, skills, and hand-based processes.
Launched in 1998, Exotic India Art has a team of 90 people. The company has processed more than 1 million orders to date and has a customer base of 3 – 4 lakh.