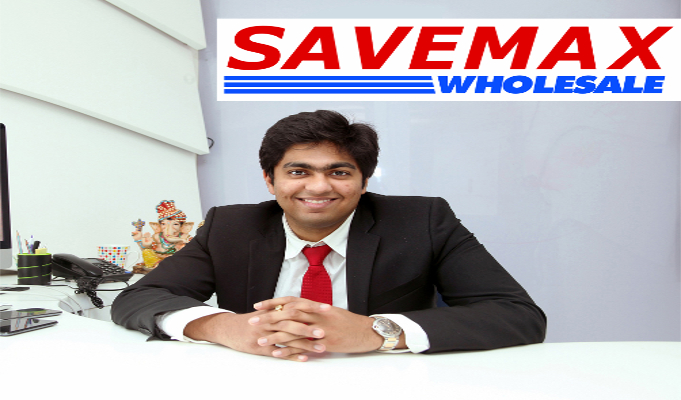 Vaibhav Singhal
MD & CEO
Savemax
Vaibhav Singhal, the Managing Director and CEO of Savemax has extensive work experience in the field of retail. Singhal studied International Business Management from Fairleign Dickinson University, Canada. While he was pursuing the course, he did his internship at BBB (Better Business Bureau) working on various retail research projects.
Singhal has worked with international F&B companies, as swell as various e-commerce retail projects in India, garnering firsthand retail experience on the way.
He started assisting his father with his overseas export business when he was just 17 years old. After signing a couple of business deals with larger format retailers in USA, Singhal decided to launch his own FMCG venture, and thus Savemax Wholesale Pvt. Ltd.was born.
Singhal established the company in 2011, when he was just 21. Over the years, the multi-brand FMCG retail chain has expanded from being just F&B to including home care products, home furnishing, sports items, and cookware.
He says, "I have travelled across the world and been a customer of many retailers, especially CostCo in the US. I have been driven to bring the same positivity to the consumers in India, which has been the reason why I started Savemax. It has been a long, hard and strenuous journey which has now brought us to a stage where I know that every day our stores are open, I am enhancing our customers' lives beyond the limits of the stores and giving them a positive experience. If I ever speak to any of our customers, I always get a smile quickly followed by an appreciation for the vital role Savemax plays in their lives by fulfilling their daily household needs at an obvious value. My drive and the customers' happiness is what enables me to enjoy every single moment in retail."
Singhal says his biggest professional challenge till date is the fact that consumers are making fewer and fewer shopping trips as time goes by.
"The biggest challenge I face is to ensure that senior management and I make the right strategic call to ensure that Savemax remains agile to the evolving nature of the market by enhancing consumer experience through real-time retail model deployment across all channels," he says.
"To achieve this, a retailer like us knows that the market is moving towards being Omnichannel, but, how do we do it? How do we ensure that the consumer receives the consistent experience irrespective of the channel they choose? How do we operationalize Omnichannel without moving away from our core values? How do we make our business and operating model adaptable enough to cater to the needs of the highly informed and technologically-savvy consumer? Those are questions that we must answer," he adds.
His key professional accomplishments are successfully bringing the large-format modern-retail experience to the average Indian with wholesale prices and high quality, a privilege that has been, until now, restricted to traders and businessmen after paying a hefty membership fee to the likes of Walmart and Metro, or to consumers in the first world.
Singhal feels the Indian retail industry is rapidly changing. "The rise of e-commerce has given birth to e-retail which is challenging every brick-and-mortar store format across the country and indeed the world. The only way forward is to embrace the emerging technologies and platforms, and deliver enhanced experience to the customers faster than ever. While keeping up with the demands of an ever-evolving consumer base and rapid technological innovation presents a great challenges to all retailers, it also opens the door to new opportunities. There has never been a more exciting time to be an Indian Retailer," he adds.