President and CEO, Walmart India, Krish Iyer, speaks to Progressive Grocer about how his company is building a world class operation in the cash and carry business bringing global expertise and contributing to the success of its members
What do you make of the prospects and opportunities for the cash-and-carry business in India?
There is a lot of focus in India today on the fast growing retail/wholesale sector. Experts see it as India's next big opportunity in terms of investment, employment, supply chain growth and lifestyle changes. Through the last two decades, economic liberalisation in India has opened up new avenues for every economic class, albeit in varying degrees. Clearly, there is no stopping India's newly awakened consuming class, whatever be the level of consumption. This change is not limited only to the rich and well-to-do. Down the income pyramid, changes are equally astounding. Who would have thought that mobile phones, once considered toys for the rich, will grow at such a phenomenal rate! As per an industry estimate, India's retail market is expected to cross US$ 1.3 trillion by 2020 from the current market size of US$ 500 billion. The penetration of traditional trade is at 92 per cent in the country, making India an extremely attractive market for organised retail industry to service traditional retail and also the end-consumers. At the policy level also, given the focus on 'Make in India', it is imperative that retail as industry should be growing in the country because this economic growth will be driven by domestic consumption.
How do you look at the role of Walmart India in strengthening the retail eco-system and cash-and-carry trade in the country?
As you may be aware that Walmart India is currently operating B2B cash and carry business in the country and currently we have 21 membership clubs in nine states and plan for another 49 clubs by 2020, taking the total number to 70. These clubs are fully omni-channel, providing in-store experience to our members as well as serving our members through B2B e-commerce option. Through our operations in India, we're proud to be enabling the small businesses (kiranas and other businesses) to succeed and living our core mission of 'Saving people money, so they can live better' every day by providing high quality food and safe merchandise at everyday low prices (EDLP), under one roof.
Our vision for India is to partner with farmers, kiranas and other resellers, manufacturers, especially SMEs, small business community and women-owned businesses (WOBs), besides bringing in our knowledge and expertise in supply-chain management and creating new benchmarks in the area of sustainability in the country.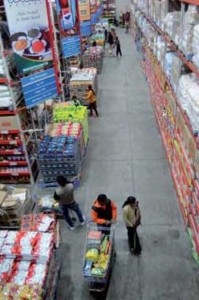 Tell us about the initiatives that Walmart India has taken to realise its vision of partnering with farmers, kiranas, manufacturers and women entrepreneurs?
World-wide, Walmart is renowned for its efficiency and expertise in logistics, supply chain management and sourcing. Our vision is to replicate those global best practices in supply chain and logistics in India and, in the process, help small retailers become more competitive and transform farmers, small manufacturers and women-owned businesses into successful business entrepreneurs. We are committed to making a lasting and sustainable positive impact on the growth of the economy at both the production and consumption end in this rapidly expanding Indian economy.
Walmart India has been at the forefront of partnering with kiranas. Through our cash and carry business, we sell quality merchandise directly to retailers – big and small, including small "momand- pop" or kirana stores. The purpose of this wholesale cash-and-carry venture is to establish an efficient supply chain linking farmers and small manufacturers – who have limited infrastructure or distribution strength – directly with retailers, thereby maximising value for all. An efficient supply chain and back-end infrastructure helps in minimising wastage, particularly of fresh foods and vegetables. By taking advantage of the efficiencies, which such a supply chain provides, small retailers are able to derive significant benefits for their businesses and serve the end customers better. This in turn, enables them to compete more effectively with large retailers who, of course, cannot be expected to extend their reach into remote areas.
Our initiatives are also geared at engaging with India's farming community. We see that the Indian retail industry is currently hampered by a fragmented and inefficient supply chain system that involves multiple intermediaries and immense wastage during transportation and storage. Huge quantities of fresh fruits and vegetables are lost due
to the lack of a cold chain infrastructure. According to the estimates by UN's Food and Agriculture Organisation (FAO), about 40 per cent of the India's fresh fruits and vegetables perishes before reaching consumers. Though consumer prices get driven up on account of the inefficiencies, the farmer continues to suffer from extremely low realisations. Investments in a modern supply chain and backend infrastructure will play an important  role in benefiting the farmer. An efficient wholesale cash-and- carry business of the kind that we visualise will establish backward linkages with the farmers, giving them better prices and a more efficient cold chain that minimises wastage and gets fresh foods and vegetables to the retailers. The farmer has everything to gain through an assured market and a far better price realisation. The argument is surely no different from that of other economists and retail analysts, and definitely goes to prove that there is a fair bit of agreement on this. This is one of our key goals.
We also help to develop and grow local suppliers. One of the key reasons of Walmart's international success is the fact that in every location where we operate, we are local. We carry local products from local suppliers that appeal to local tastes, local needs and local fashions. As a wholesale cash-and-carry business, we work with and develop local suppliers and create local beneficiaries along the supply chain. We feel very proud to tell you that approximately 95 per cent of the merchandise sold in our Best Price Cash and Carry clubs is locally sourced within India.
We deal with almost all major FMCG companies and with several regional and local players. We have examples of how small suppliers in some states have grown profi table and bigger by doing business with us. With 'Responsible Sourcing' being a priority area, the development of suppliers in terms of helping them comply with laws of the country as well as upgrade their facilities, making them understand the right and ethical way of doing a business, is equally important for us.
Our operations provide quality jobs to India's unskilled workforce. We are also looking at employing India's high-potential unskilled manpower and making significant investments in training them. The key to our success as an employer is that we have always sought to provide the right career opportunities for advancement. Through our wholesale cash-and-carry venture, we provide employment – directly and indirectly – to thousands of people. Typically when we open a Best Price club in the area, it adds to almost 2,000 direct and indirect local jobs, giving a boost to the local economy.
By offering plenty of choices for Indian consumers, we bring down the cost of living for
them. Worldwide, the business philosophy for our operations is that when we increase the efficiency of our business, we pass those savings on to our customers. We live with the mission of  'save people money, so that they can live better'. We follow the same business model and purpose in India for our wholesale cash-and-carry business. Through the efficiencies we are able to provide, retailers – big and small – derive significant benefits for their businesses that they pass on to their consumers. In the process, they bring down the cost of living for low and middle-income consumers and improve the quality of life for millions of Indian families. Additional important benefits are about 'the choice' available to our members (which in turn gets passed on to the end-customers through our kirana partners), and strict focus on quality of merchandise and highest norms of food safety compliance.
What is Walmart India doing to raise the standards of food safety and its compliance through its wide network of suppliers?
Food safety is integral to our compliance culture. At Walmart, we have an unmatched emphasis on food safety and quality. We strive relentlessly to provide safe, quality foods in our clubs and therefore we have a well-developed food safety management system for assurance. We continually work towards mitigating food safety risks, and collaborate with all stakeholders, including suppliers. We follow very stringent quality standards and ensure our suppliers have valid FSSAI licences. At Walmart India, we strongly believe that our suppliers need to be completely aligned with the food safety regulations and requirements, since they are the backbone of our business. A safe food supply chain helps in driving sales and differentiation in a competitive business environment. We work with a vision to strengthen our commitment to food safety compliance by reducing risk very early in the supply chain. The key focus of Walmart India's food safety initiatives is to reduce food safety risks early in the supply chain, mitigate risk factors in the front-end store operations, build food safety capacity for small and developing suppliers, enhance regulatory compliance for suppliers and technology up-gradation for suppliers. We work very closely with our Private Label suppliers and other small and medium enterprises (SMEs) in India to improve their quality and compliance related processes and develop them for competing to be global suppliers and help in the growth of domestic manufacturing sector. As part of our efforts to ensure quality in food products, all Walmart India Private Label food supplier partners in India are trained and facilitated to achieve a GFSI (Global Food Safety Initiative) certification.
As head of Walmart's operations in India, what is your current focus and business game plan?
To provide you a little context – starting January 2014 – we became a 100 per cent subsidiary of Walmart and our entire focus currently is on growing the cash and carry business. We propose to open 49 additional membership clubs in the next five years, making the total count to 70 clubs. We currently have 21 clubs in 19 different cities in nine states spanning north, south, central and west India.
The focus is also on primarily growing the business with resellers or `Kiranas' as they play a very important role in the economy of the country. And I do see us contributing towards making the `kiranas' more efficient and more profitable. We will also continue to service our other two core customer segments i.e. the hotels/restaurants/caterers (HoReCa) and offices and institutions (O&I) as a part of our business model.
We are in the country for the long term. As we look at it with a long-term commitment perspective, we will continue to contribute to making a difference in terms of helping people save money so they can live better. Our mission for our cash-and-carry clubs is about making every small business prosper. The focus is on the customer all the time and in ensuring that the customer saves money. We will continue to be true to our mission and our core purpose.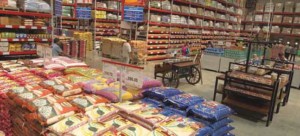 Is there anything about Walmart stores, which makes them different from other cash-and-carry stores?
We enable customers to save money and live better by managing the productivity loop, which enables us to buy, operate and sell for less. Our low price guarantee is not something we offer once a week or during a festival season or to a select membership group. We offer the same everyday low prices over and over to every member who shops at our clubs. This discipline translates to the best in class merchandise, the most efficient supply chain and member focused clubs.
Walmart has opened Best Price stores largely in mid-sized Indian cities instead of the big metros. What is the reason for this decision? How does it work?
As I previously mentioned, we plan to add 49 new clubs to the existing 21 Best Price Modern Wholesale clubs in India in the next four to five years. We are focusing on the cash-and-carry format or wholesale business, which allows 100 per cent foreign direct investment (FDI). Our highly motivated team is working to build a pipeline for the upcoming clubs as per our growth plan, and we are confident and excited about
this opportunity.
Accessibility and availability of a wide array of products is a big issue across existing distribution channels in tier 2 and tier 3 cities and towns. At a modern wholesale club, which is a one-stop shop for them, members (kiranas and other businesses) thus have the choice of variety as well as unique products. Many suppliers (example – fresh and frozen products) find it difficult to penetrate into tier 2 and tier 3 towns and cities as distributors do not have the necessary infrastructure to store the products and are not willing to take the risk. In such a scenario, modern wholesale clubs like Best Price provide the space, infrastructure and technology. So it works for the format, suppliers and the customers.
Which are the main product categories at your stores and what is your assortment mix? What is the shelf space that you allocate for your main product categories and assortments?
Walmart India Best Price Modern Wholesale clubs offer an assortment of around 5,000 items, including food and non-food items, which are available at competitive wholesale prices, allowing small businesses, retailers, kiranas and business owners to lower their cost of operations and maximise their revenues.
A typical Best Price club stands on approximately 50,000 square feet and sells a wide range of fresh, frozen and chilled food, fruits and vegetables, dry groceries, personal and home care, hotel and restaurant supplies, clothing, office supplies and other general merchandise items. The assortment, service and layout of the club are customised to the specific needs of members who can walk in and source high quality products in the quantities they need and at the time they require.
You have a Private Label programme. What are its features and how is helping Walmart develop its business?
Walmart India is building a strong private label business, fulfilling the needs of members by developing products with the pack, price and quality combination that are not available elsewhere in the market. We have a dedicated Private Label programme to meet the unique needs of Resellers (kirana stores); Offices and Institutions; and Hotels, Restaurants and Caterers (HoReCa). There are two private brands: Right Buy and Members Mark, which are exclusively available at all 21 Best Price clubs. The brand promise of the two brands is "High on Quality, Big on Savings".
Members Mark (MM) is our brand that stands for "Quality Guaranteed" and offers quality equivalent to the leading national brands at competitive prices. These products pass through robust quality assurance standards. Members Mark also includes unique and innovative products, which are not available in the market. Some MM products include beverages like fruit drinks, tea and drinking water, vacuum pack dry fruits, spices, food storages containers, bathroom range, grooming and personal care products such as hand wash and shaving brush, apparel/ home collection, copier, paper, notebooks, and imported furniture such as executive chairs.
Right Buy is an opening price point brand that offers good quality products at affordable prices. The brand offers a promise of "pay less, save more" enabling members to enhance their profits. It offers products across food, grocery, cleaning aids and more. Some of the best-selling products are a variety of pulses, papad, sugar, tea, cookies, cleaning tools, toilet and floor cleaners, pen and pencil, among others.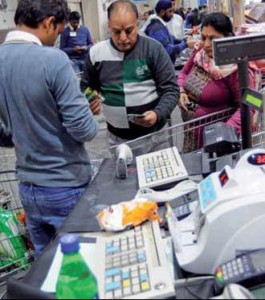 Can you share with us more about your backend supply chain and logistics? How have the steps in these directions helped improve your business?
Walmart India's supply chain focus has always been towards building a foundation of supplier cooperation and operations capability. Managing vendor replenishment and fulfilment and ensuring good inventory metrics (stock levels, vendor fill rates, forecast accuracy, etc.) help us drive the discipline towards cost and efficiency.
Retail Link®, our platform for supplier communication, and our Joint Business Planning and other practices allow for better management. We work with our vendors to introduce automated scheduling and appointment capability, for purchase order visibility and other best practices such as direct-to-store shipments and palletisation programmes.
As we provide the convenience of online shopping (B2B eCommerce) and a Best Price app to our members, we have started providing delivery capability (through third party logistics) and visibility solutions. Technology and processes thus enable visibility at all stages and allows us to efficiently manage costs and maintain a high level of service for our valuable members.
How do you inspire suppliers to push the boundaries of price-value-quality equation?
We work in close partnership with suppliers, especially at the regional and local level, to help them incorporate best practices into their business models, thereby improving operational efficiencies. We work with them as partners to arrive at a mutual consensus of price-value-quality equation with the customer/member at the centre of the discussion. Our Food Safety initiative (especially cold chain infrastructure for meat/fresh) helps supplier members with information and technology generally not available. The training enables them to make their processes more robust, thus making them ready for global supply chain.
You have taken special initiatives to beef up your e-commerce capability? How do you plan to leverage your online presence?
Recently, all 21 Best Price cash-and-carry clubs have gone online to give omni-channel experience to our customers. This B2B e-commerce is a 24/7 interactive site and ensures convenience of easy selection and payment along with efficient delivery of quality products at the member's doorstep, thus making it a seamless shopping experience. As a virtual club, the e-commerce platform provides a similar assortment of products as the brick and mortar Best Price Modern Wholesale clubs, including a select variety of fresh fruits and vegetables. E-commerce is a major driver of growth for Walmart's cash-and-carry business in India and is an area where the company is well positioned to succeed.
From Walmart's perspective, although we are not into the B2C space, we see the growth of e-commerce as an opportunity to educate the 'Kirana' shop members, as well as the hotels and institutions.
Globally, Walmart has a sourcing goal from women-owned businesses. How is that progressing for Walmart India?
Walmart has an ongoing commitment to empowering women around the world and helping women-owned businesses succeed and grow. In September 2011, Walmart launched its Global Women's Economic Empowerment initiative, using its unique size and scale to improve the lives of under-served women and help women-owned businesses succeed and grow. As part of the initiative, Walmart committed to source $20 billion from women for its US business and double sourcing from women internationally. In India too, we are highly focused and are incrementally increasing our sourcing from women-owned businesses. Sourcing from women-owned businesses contributes to our reputation for great assortment and quality local products, and we are always looking for opportunities to increase our sourcing from women-owned businesses. Recently, we launched the 'Women-owned' logo to identify products made by women-owned businesses. We are very proud of this initiative to help bring recognition to products made by women-owned businesses.
In addition, recently we've launched Walmart women entrepreneur development programme and we are piloting it first in Andhra Pradesh. Under this programme, we will leverage our expertise and knowledge to guide and advise aspiring women entrepreneurs in starting modern kirana stores in their communities by contributing our knowledge in retailing to develop a strong network of women entrepreneurs. Various aspects of setting up and running their business (store), including marketing, financial and leadership skills will be part of this initiative. We hope to include many such modules to this programme to enable them to serve consumers with affordable, safe and quality merchandise.
In addition, we have also recently announced softer payment terms for women-owned businesses in our supply chain. This easing of payment terms, which will be available for their first year of empanelment with Walmart India, will help women-owned businesses better manage their working capital needs, have more stock, and invest money for funding and scaling up their businesses, etc. Walmart has an ongoing commitment to empower women around the world through its Women Economic Empowerment (WEE) initiative and we hope that through our initiatives we will make their lives better.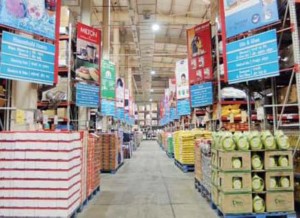 What is the next big change that you see coming in Retail?
E-retail is undeniably a very big change and is here to stay. Understandably, that is where the consumer is going. The choice, ease of ordering from your home, gives a greater shopping convenience to the consumer which, in my opinion, would only grow in the coming years.
From Walmart's perspective, we started our B2B e-commerce initiative in July 2014. Our focus is to go omni-channel, but we are going step by step. We are enabling e-commerce for our members to order online. Through our omni-channel capabilities and offerings, we are integrating experience across channels and making it seamless for our members.
In addition, on the policy front, GST when implemented would bring about a significant change in the way we operate. This will be an important step to remove the various artificial trade barriers, and in return will be a huge boost to the trade in the country. GST will not only help retailers reduce the impact of taxes but also will help them in creating supply chain methods based on transportation models rather than taxation models.