Family support
I remember my childhood days in Rampur, a small city in Uttar Pradesh when the sting of financial insecurities forced me on a new journey. I could only study up to class five and had started going to my maternal grandfather Ali Jaan Salmani's hair salon. For next seven years I closely watched him and gradually developed interest in hairstyling. His amazing sense of client handling was also the proof that clients from different cities like Bareilly and Rudrapur were regular at his salon. Later I also assisted my uncle, Yaseen Salmani for about three years.
Education and training
I wanted to try different styles which were not possible in my city, so I came to Delhi. I tried many cuts and different styles on my clients which were being appreciated. The need of having a qualification took me to Jawed Habib's Academy. Since then I have not rested for even one day. Whatever I learnt in the academy I practiced at my salon. I took classes from Wella, L'Oreal for four and six days, respectively.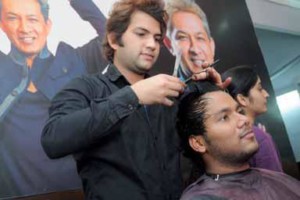 Success mantra
I want my clients to be satisfied. Over the last five years my clients have not turned their back on me. I believe in team work and my team is my strength. If the team has the right mix of co-ordination and understanding, there is nobody in the world who could hinder their growth.
Views on hair industry
It is rising and growing at the speed of light, no personification but it's true.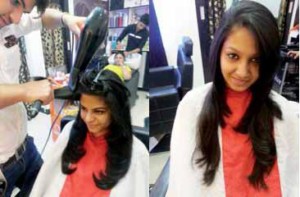 Advice to beginners
They need to understand wherever you go- act novice and learn to be a zero. Focus and learn from seniors keeping the ego at bay. Follow your heart, only then you will never fail in life. Dummy does not speak but clients do listen to them emphatically and use your brains to create the style. Then according to complexion and hair type give cuts and style. Active listening is of utmost importance in the industry.
Future endeavours
I have only loved my work. I will get married only when I am successful. A person who loves his work more than himself is the winner. I want to own a salon in every area of Delhi and NCR region.
Would love to style
Salman Khan!