Apple opened its first South-East Asia store in Singapore on May 27 and hundreds of shoppers camped out in anticipation of the launch. Braving the equatorial heat as early as Friday night, customers were greeted by Apple's Senior Vice President of Retail, Angela Ahrendts, and the store's employees when doors opened at 10 a.m.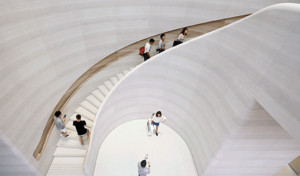 The swanky two-storey site is in the city's upmarket shopping district. Located on the affluent Orchard Road, the store is easily distinguished by Apple's trademark, iconic glass façade. Twin curved Castagna stone staircases are the architectural highlight of Apple Orchard Road.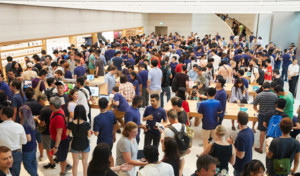 A unique 25-foot canopy protects Apple Orchard Road from tropical sunlight and provides shelter from the rain. The US tech giant says it expects this store to be one of the most popular Apple stores.
The store, which runs totally on solar power, currently has 237 employees – more than 25 per cent of whom are existing employees that have been transferred to the store from call centres or other parts of the business.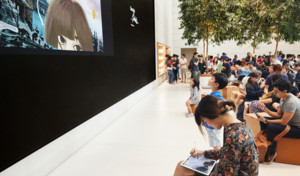 The store also has two Genius Groves, in which customers can sit through hands-on sessions or get help from Apple's technical consultants.