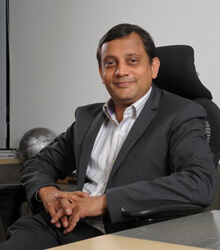 Ashish Dikshit
Fashion Business Head
Aditya Birla Group
Aditya Birla Group has elevated Ashish Dikshit as the overall head of fashion business covering Madura Fashion & Lifestyle, Pantaloons and the international brands the group operates in India.
Dikshit, an IIT Chennai and IIM Bangalore alumnus, was the chief executive of Madura till now. He will also be overseeing the fast fashion business of Forever 21, the country rights of which the group acquired from DLF recently.
Dikhshit, in the position since 2012, had replaced Pranab Barua who took over as the business director of apparel and retail division at Aditya Birla Nuvo.
Dikshit has over 14 years of experience working with Madura Garments Lifestyle Retail Company Limited, Aditya Birla Management Corp.Ltd., Peter England Fashions & Retail Ltd. and Pantaloons Fashion & Retail Limited.