Travelling by train has its own charm. The hustle bustle of the station, the thrilling sound of the engine, praising beautiful sceneries running along the train, knowing about the history of the tracks and mingling with the co-passengers – all transform the journey into an experience.
But the only thing that brings this scenic journey to a grinding halt is the quality and hygiene of food served on a train.
Having tasted the frustration of not getting good food on a long train journey, techie Pushpinder Singh – BITS Pilani product – decided to leave his comfortable job and instead rescue passengers from the boring food on the menu.
He started TravelKhana, a platform for travelers that facilitates delicious meals direct from vendors.
In an exclusive interview with Indiaretailing Bureau, Singh throws light on the past, present and future prospects of the company that delivers 1500-2000 meals a day and is growing at about 20-25 per cent per month.
Tell us about TravelKhana. How did you conceive the idea of serving food in a train?
TravelKhana is a service that transforms the boring dining experience of railway passengers into a delicious one. About 6 billion passengers travel in Indian Railways each year and most of them can vouch for the fact that quality of food served is not something to get excited about. This is where TravelKhana comes to the rescue – by ensuring fresh and scrumptious meals.
We offer a variety of choices to the passengers and give them freedom to order food of their choice, at affordable prices.
TravelKhana's automated platform tracks trains in real time across India and ensures fresh food is delivered to passengers. It also helps vendors and restaurants in terms of effective and efficient fulfillment by completing the entire cycle right from the point of ordering to delivery, to customer feedback and reconciliation.
A few years ago, there were about 20 websites to book a ticket for rail, bus, air etc, but there was no rescue available for the problems related to food – which is the essential fuel to run the body. Being a techie, I decided to make a marketplace for the passengers using the technology. I brought focus into my approach and TravelKhana was born.

How many restaurants does TravelKhana have in its portfolio currently?
TravelKhana has strengthened its vendor network from 110 restaurants in 2013 to 1200 restaurants in 2016.
How many stations are currently serviced by TravelKhana through IRCTC e-catering? Elaborate on the next phase of expansion.
We have tied up with IRCTC to supply food on 28 railway stations. IRCTC has shared a list of 409 more stations at which the service is needed and we are working on it.
Out of these 409, services at 150 stations will be functional soon and we are expecting to expand to other stations in a phase-wise manner. However, we will continue to run our website and app as they are integrated on the back end with the IRCTC system.
As per IRCTC, customers can order food through website, a mobile app or over the phone. Can you share some analytics as to which medium is the most-used as far as TravelKhana is concerned?
Sixty per cent of orders booked on TravelKhana platform are from digital channels. About 1 lakh Android users prefer to order from our app. We have been constantly working to improve the app experience to ensure high retention and repetition of  users.
Share details of your revenue model.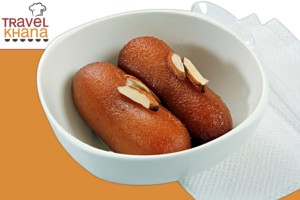 Our revenue model is based on commission sharing basis with the vendors.
Delivery of food is taken care by the vendors whereas we keep a threshold of them so that we can create an economy of scale for each vendor working with us. Additionally, we also earn by indulging in co-marketing activities with brands like OYO and Fabhotels.
Food is a scale-driven business, which means companies need to constantly optimise on pricing and manage costs. How does TravelKhana intend to build volumes while keeping a lid on costs?
While keeping a lid on costs, we build volumes in the following ways:-
– by generating maximum business from our old customers by focusing on customer experience.
-by organic growth of web and mobile traffic
– by joint targeted marketing with IRCTC and customers
– by catering to suburban, local and metro train travelers. The scale and repetition of this business is significantly different and service is targeted around daily travelers.
In 2015, there were 54 deals in the food startup space with investments totalling $236 million. But, the past six months have seen a very rapid correction of sorts. Companies like FoodPanda are struggling while many have shut shop or have been acquired by more robust e-comm operators. Why do you think there has been such an early-shake up among the food tech start-ups? Was there too much focus on customer-acquisition, leading to unrealistic pricing?
We would not like to comment on others but we at Travelkhana are clear on a few things that strengthens our position in the market:-
– We focus on optimizing menus and quality to what customers want and relate with that rather than making our offerings overly exotic.
– We focus on building a service that has a reliability built into the model by focusing on standardization.
– We cater to a differentiated need that does not have a fallback like home food.
– We believe in building a strong and reliable tech platform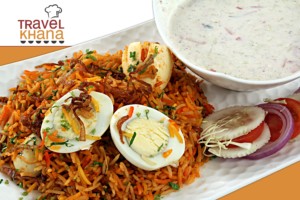 What is your outlook on Travelkhana's revenues for the current financial year, as well as its growth prospects in the medium term?
This year is special for us as IRCTC has declared us their official partner andthis will help us explore the suburban travelers as well. We are expecting to grow four  times this year to nearly Rs 35 crore of GMV.
TravelKhana has grown 12 times in the past three years and currently we register a month on month growth of 20 per cent. The most important thing for us is to build sustainability.
What is your outlook on the future of food-tech businesses? Investors are already scaling back from the funding high of 2015; going forward, what are your learning and your advice for food-tech businesses to stay relevant and sustainable in the long term?
Food is a basic requirement. We accept there is a lull right now but we do not think funding will be a problem for such businesses and especially business focused around scale and sustainability.