Freecharge in its journey to make wallet ubiquitous in consumer's daily lives will enable 1, 00, 000 taxis across India to go cashless with Freecharge wallet. The company has bombarded over 15,000 taxi drivers in Delhi, Mumbai and Bangalore to accept payment using their phone in an easy and secure manner in 60 days. Customers can pay by scanning the QR code unique to individual taxi drivers and complete the transaction in just one tap.
Freecharge lets consumers pay in less than 10 seconds using their phone and drivers can easily accept the payment digitally leading to seamless and frictionless payment process.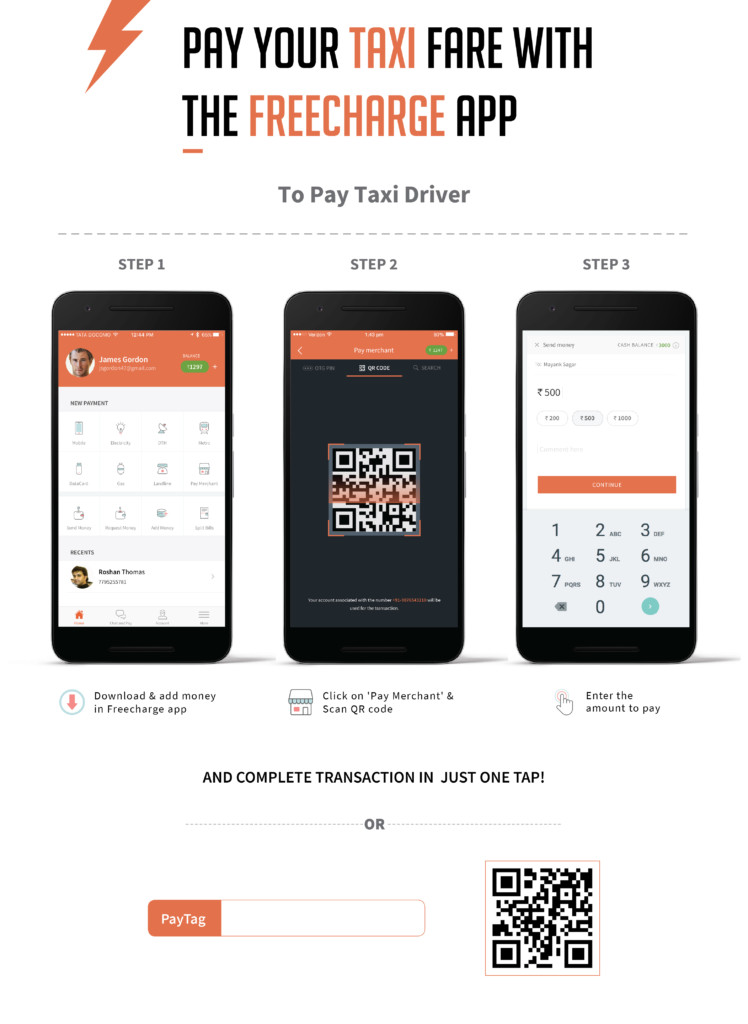 "Today's consumers demand convenience and we are targeting sectors both in online and offline space which will influence the daily payment habit and shift them from cash to digital payments. We have dedicated teams in these three cities who are focused on providing training and helping drivers to register on Freecharge as a merchant. We aim to get 1, 00,000 taxis in the country to go cashless by the end of 2016 by offering a frictionless payment proceess and help them be part of digital payments ecosystem, " Chief Business Officer, Freecharge, Sudeep Tandon said in a company statement.
Freecharge's user interface and a secure network will allow drivers to use the app with ease and convenience. Once the payment is done by the customer, the money gets credited to their wallet. The driver can then chose to use the money for bill payments, recharges, transfer the money to their bank account or send money to friends and family using the wallet.