Chaayos, a contemporary interpretation of the chai adda of yore, is revolutionising the way Indians drink chai. The brand has opened its 27th store at Powai, Mumbai.
This is a dream come true for the Founder, Nitin Saluja who is from IIT Powai and always aimed at opening a Chaayos store in the vicinity of his alma mater.


This new classy-yet-cosy outlet at City Park in Hiranandani, Powai offers 25 varieties of chai with over 12,000 customised options along with lip-smacking food options at delightful pricing.
The café has a very rustic look and feel, incorporating many chai elements such kettles, chai holder cheekas and chai jute packaging.

Speaking on the occasion, Saluja said, "We are thrilled to open our new café in Powai. It's like homecoming for me. These are exciting times for us as we continue to ramp-up our business. So far, the response has been overwhelming and we thank everyone who enjoyed our products and services. We will continue to delight and come closer to our customers with more outlets and innovative products that will make Chaayos a memorable experience."
This new café will offer the signature offering – desi chai also known as ghar-jaisi chai. Customers will be able to customize it with 12 add ons including Tulsi, Adrak, Masala, Saunf and Kali Mirch, and add milk, chai patti and sugar as per their own requirements. This will result in more than 12,000 ways to make your cup of chai.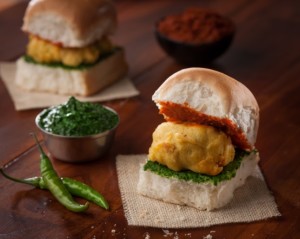 The café, true to its tag line 'Experiments with Chai' also has quirky experiments like Hari Mirch Chai and Aam Papad Chai.
At Chaayos, everything revolves around chai and this café will be no different where customers will be served Indian snacks such as Bun Maska, Samosas, Keema Pav, Poha and many more.
About Chaayos

A few years ago, when anyone wanted to have chai outside their homes, it was mostly the tea-bag, vending machines, or the road side vendor that were the available choices. Chaayos offers 25 varieties of chai freshly made, and over 12,000 customization options which give people a chance to have their 'Meri Wali Chai'.

Chaayos, which has 27 cafes across Delhi NCR and Mumbai, is expanding at a rapid pace, with new outlets in premium locations like including in Connaught Place, DLF Mall of India in NOIDA, The Great India Place Mall NOIDA, Epicuria Nehru Place, DLF Promenade Mall, Vasant Kunj and now Hiranandani Business Park, Powai.